About Winifred Wheeler
It is the mission of Winifred Wheeler Counseling to provide compassionate,
confidential, high-quality outpatient treatment for addictions.
Winifred "Winkie" Wheeler, MS, CET, RM Winkie has a Masters Degree in Addictions Counseling and is a Certified Experiential Therapist. She utilizes traditional, experiential and intuitive psychotherapy to support the healing process.
Winkie works with individuals and couples affected by addictions, co-dependency, childhood trauma and dysfunction. She encourages the use of 12-step programs where indicated.
In 1987, Winkie began her own road to recovery. Before opening her Paoli practice in 1995, Winkie worked as a therapist in the 5 1/2 day codependency program — now called the Breakthrough program — at the Caron Foundation in Wernersville, PA. It is her personal and professional experience that with a willing and courageous heart, healing can be achieved.
Our Main Line office is located in a professional office complex, not an identifiable addiction center. Thus we can assure your privacy and confidentiality.
We invite you to contact us and learn how we can assist you or your family.
---
A Few Words from Winifred Wheeler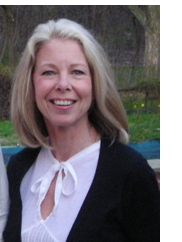 "I'd like to tell you a little bit about me.
"I have worked with addictions, codependency and childhood trauma since 1994. I began at the Caron Foundation in '94, where I worked for three years as I built my private practice in Paoli, PA. As an addictions counselor and trauma therapist, I support those with addictions in finding their way into stable, long term recovery by encouraging 12-step attendance, and helping them discover the underlying emotional drivers of their addictions. Many people can go straight to AA and stay sober, but those who have a history of trauma, codependency or dysfunction often need more. The trauma that drives addictions is usually experienced in childhood as a result of all kinds of abuse: emotional, sexual, mental, physical, neglect, etc. Without rooting out the causes, it's difficult to fight the alcohol and/or drug obsession and compulsion.
"I am passionate about AA, and I love my work. I have been in recovery since 1990, first in Alanon, and then in AA, where I have been happily clean and sober since 1995. I engaged in my own therapy for ten years, from the mid-1980s to the mid-1990s. This, and the 12 steps, have been my greatest teachers. I "get" addicts, I "get" codependents, I "get" abuse survivors: I am all three. My clients see that I speak from experience and understand their struggles. They see that I have overcome, for today, my own struggles with addiction and that I am just like them; just farther down the road that they too can travel.
First and foremost a therapeutic relationship has to feel safe. I am a safe person. I respectfully care about my clients, and they feel it. I don't pull any punches, and can be the tough addictions counselor when necessary, but it is always couched with understanding and compassion. My goal is to help my clients recover not only their sobriety, but also their self-respect and love. Beyond personal sobriety, much of the work is to help repair and create healthy relationships from the wreckage of destructive, addictive behaviors. I help facilitate the healing process in these seemingly broken relationships.
"I'm looking forward to meeting you, and to participating in your healing journey! — Winifred Wheeler"